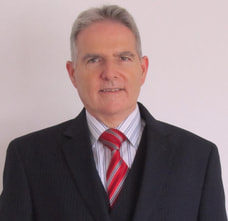 INTRODUCING OCSL

OCSL is registered in the Bahamas, as an International Business Corporation, and it celebrated it's 20th anniversary, in business, on the 6th August 2016. OCSL's correspondence address is in the Isle of Man, because its sole shareholder and director is Edward J. Rogers ("Ed") who is currently Manx tax resident.

OCSL was formed to deliver independent wealth planning advice to any high net-worth individual ("HNWI"), who is using fiduciary services, for tax planning or other purposes, as there are few firms, even today, that can offer effective wealth management & investment advice without conflict of interest.


​In the many years, which have elapsed since, OCSL has evolved its services to provide technical support, and support, to other boutique firms, which offer wealth management and fiduciary services, rather than just assisting HNWIs directly. Although we still very much appreciate, and offer the best possible service, to any individual client that wishes to retain OCSL.

​To reduce the impact of CRS, for some clients, OCSL has recently formed a subsidiary company, US Trust Advisory Services LLC, which delivers tax and legal advice for US trusts and US corporate entities, as the USA has not yet participated in the CRS initiative.

​OCSL has also offered support, including onsite assistance, to some larger groups that require an experienced fiduciary, for special projects, or to help solve a particular problem.

In addition, OCSL delivers training support through workshops, seminars and presentations and has published many articles that are related to trusts and fiduciary services.
---
INDEPENDENT WEALTH PLANNING ADVICE

During a 30-year financial services career, Ed has held senior level positions with trustee and/or corporate service companies in 16 jurisdictions worldwide. So Ed now has unique and lengthy international experience, as well as a vast network of professional contacts. In addition, his varied career experiences have enabled Ed to work first-hand with most entities that are used in wealth planning today. As Ed likes to proclaim, "if I don't know it then I know the person who does!".

Trusts and trust administration services are Ed's specialty, as very few senior trust lawyers have the same "hands on" experience of trust administration, which Ed has, although he has also worked with many types of corporate entities including fund vehicles, foundations, partnerships, special purpose vehicles and hybrid entities too. OCSL is valued for what we know and also for whom we know.

​OCSL does not directly provide fiduciary services, so we are not in competition with our fiduciary clients, and we can also confidently state that our advisory services deliver "truly independent wealth planning advice"!

OCSL CLIENTS

As well as assisting HNWI's, with their wealth management issues, OCSL also delivers technical support to boutique fiduciary clients too. OCSL can offer hands on assistance, for special projects, and technical advice for problem solving, including vetting services for defective structures. OCSL will assist fiduciaries to create innovative solutions, as we are believers in "out of the box" thinking. OCSL can arrange for professional introductions, to other service providers, in jurisdictions where a boutique fiduciary has no representation and/or few contacts for tax advice, entity establishment or other purposes. We will also negotiate fee rates, with outsource service providers, if requested to.

Larger organizations will contact OCSL for research and special projects, potential acquisitions, professional introductions, business referrals, in-house training and/or when they require independent services such as professional non-executive directors or trust protectors. OCSL is prepared to work with such organizations on an outsource basis or by way of a retainer fee arrangement (if long-term technical assistance or support is required).

OCSL tends to hear from HNWIs and their tax and/or legal advisors when there are concerns about the tax efficiency of existing structures and/or the administration services being delivered by service providers. So OCSL has been requested to find replacement service providers in some cases.

We also work with some fiduciaries, on a joint venture basis, and will consider other joint venture arrangements if commercially viable.

OCSL usually does not charge for initial consultations so please feel "free" to contact us.

Please see our Contact Details page if you have an enquiry or if you wish to be provided with a full schedule of our services and/or receive a copy of our e-brochure, which is also available via this website.